Made in the UK - Sold Worldwide
We specialise in LED illuminated house signs and numbers.
1 / 5
2 / 5
3 / 5

4 / 5

5 / 5

Welcome to LED House Signs.
We make unique illuminated house signs and door numbers for your home and business.
If you're looking for a beautifully made illuminating house sign or number that's affordable and unique to you then welcome to our site. Our mission is all about creating that perfect high quality and personal LED illuminated sign for your home, apartment or business.
All our signs have been designed by us from the ground up with one thing in mind 'You'; we want you to be as excited to have your own personal LED sign as much as we are in making them.
It all starts with the appearance, for us an LED illuminated house sign has to look just as good in the daytime as it will when illuminated at night and to make such a stunning impression we start with high quality materials. This alone won't make a beautiful sign and that's where our extensive design expertise comes in; we incorporate all the electronics and LED's in such a way that it won't detract from the aesthetics of the sign. In fact with our beautiful slim designs, hidden fixings and no obvious external LED attachments, you wouldn't even know they were LED illuminated until switched on. We have sourced and utilised some of the latest LED lighting, materials and bonding techniques to enable our signs to be super strong and weather resistant in all outdoor conditions while looking prestigious, slim, bright and stylish.
When it comes to controlling when your sign is ON and OFF we have all the options you could ever need from our latest range of smart digital timers and dusk / dawn controllers. You can read all about the cool features in our controller section.
Please take a browse through our products, we're sure you won't find a higher quality, more affordable LED house sign looking this fabulous anywhere else and don't be shy! All our signs have an easy to use online design tool for you to visualise your perfect LED sign, you can create as many as you want, change the content, play with colours, fonts and even save and come back later but if you're not sure about anything, drop us an email and we'll get right back.

We Make It
We Inspect It
We Test It
We Guarantee It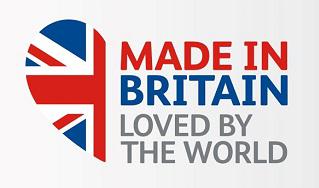 ASPIRE LED Plaque
SIRIUS 165 LED Illuminated Sign
LUMINO LED Numbers
SIRIUS 215 LED Illuminated Sign
HORIZON LED Edge lit house sign
Digital LED Controllers
We design and manufacture high quality illuminated LED house signs and numbers here in the UK. We sell direct to individuals and companies and because you're dealing with the manufacturer you can can be guaranteed the highest quality at the best price.
Who are we?
We are Plastic Republic Ltd and we are based in the North East of England. We've been manufacturing LED illuminated bespoke products for over 10 years, supplying many high street brand names, companies and individuals worldwide. We wanted to extend our illumination skills into the home and small business market and provide high quality, customisable and affordable LED signage products. Our team includes product designers, electronics engineers and manufacturing experts. We have invested in state of the art CNC machines, large format laser cutters, UV flatbed printers, etc. to ensure precision production tecniques. We design all our products from the ground up, with the right materials and components being key to our products' quality and longevity. It's all about you when we're developing a product; we're thinking about ease of installation as well as choice, style and personalisation.
What some of our customers have to say about our LED Signage



Safe and Secure Shopping

Your transaction is safe and secure with us. We use the trusted Worldpay and Paypal payment gateways. We don't hold or process any of your card details. Our website is also equipped with SSL for your added security and privacy.
Trade customers and organisations.
Contact us for more information about large orders.